| | | | | |
| --- | --- | --- | --- | --- |
| 1. | Tarkine Dawn - First Light | 6.51 | | |
| 2. | Tarkine Dawn - The Dawn Chorus | 11.32 | | |
| 3. | Birdsong of the Great Southern Rainforest | 8.24 | | |
| 4. | Streamside in the Depths of the Forest | 10.27 | | |
| 5. | Yellow-tailed Black Cockatoos on the Wing | 6.29 | | |
| 6. | Forest Giants in the Southwest Wind | 6.45 | | |
| 7. | Chorus of Green Swamp Frogs | 4.32 | | |
| 8. | Sunrise Over the Buttongrass Plains | 10.35 | | |
| 9. | Coastal Heathland in the Roaring 40s | 4.48 | | |
| 10. | Surf Crashes at The Edge of the World | 4.57 | | |
Tarkine photo gallery to accompany this album (go to bottom of page)
What's so special about the Tarkine?
The Tarkine is a remote region in north western Tasmania.
Here, hidden deep in river valleys and wild uplands, is the largest expanse of temperate rainforest in the southern hemisphere.
These forests are ancient - they once covered the whole of Australia, and date as far back as the time of the dinosaurs and the primordial supercontinent of Gondwana.
Giant myrtle trees stand tall, festooned with epiphytes and mosses, and in their cool shade thrive an understory of massive tree ferns.
It is easy to imagine encountering a watchful dinosaur padding quietly through this deep, evergreen world.
Indeed it has been home to a more recently extinct animal - the last wild Thylacine was encountered in the Tarkine (and who knows, if they exist anywhere, it will likely be here).
But there is much more to the Tarkine region. Vast areas of it are actually open heathlands and buttongrass plains. The play of light and clouds on these endless plains is mesmerising, and they are equally precious from a biological viewpoint. Among the dense ground cover are rare plants and animals found nowhere else. Crucially - this country is sanctuary to the last disease-free population of Tasmanian Devils.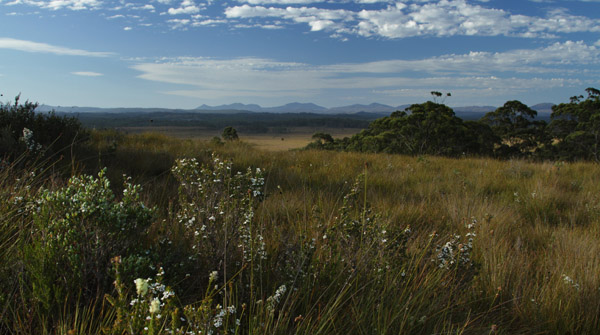 Then there is the western coast. Locals have a name for it; 'The Edge of the World'. The roaring forties blast in off the ocean, whipping foam off giant breakers. Standing on the shore, buffeted by the wind and looking west, there is no land at this latitude until you reach that other fragment of old Gondwana; Patagonia in South America.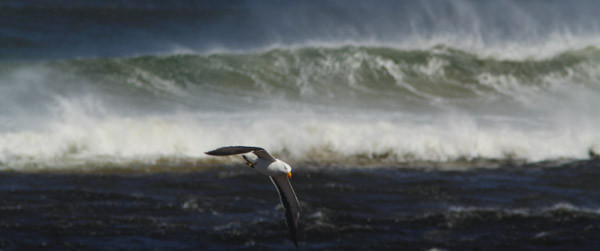 Sarah and I spent two weeks doing the field work to make this audio recording. It was a wonderful time for us - and we hope you get to experience the Tarkine too.
However you may not get the chance, if mining companies and the Australian government have their way over coming months.

Saving the Tarkine
Those who care about the Tarkine felt that the battle to protect it was being won. After several decades of raising awareness, gathering scientific data, and open discussions with locals and interested parties, agreement was emerging. The Tarkine had finally been acknowledged as having World Heritage values, and the government had a conservation listing on it. Local communities were building ecotourism businesses for a steadily growing number of visitors.
2 years ago, the government allowed its own conservation status to lapse, and failed to support World Heritage nomination. Now we know why.
There are currently 10 proposals for mining developments within the Tarkine. These aren't small proposals, but Pilbara-style open cut mines. I'm sure you can imagine what this will do to the place.
If they are allowed to go ahead, the Tarkine that we experienced when we visited will be gone - gone forever.
So we'd like you to get a sense of what is at stake. Hence this sound recording.
Download the album
It is free, and you can put the mp3 tracks into iTunes or your iPod, whatever suits you. The audio plays seamlessly across 10 tracks.
Take time to listen, and let yourself be transported into this wild place. Headphones are great, as you'll be fully immersed with a sense of the space around you.
What can I do?
Feel free to share these mp3 files or this link among your friends. Let them hear the Tarkine too.
If you want the Tarkine protected, write to local politicians (far more effective than online petitions).
Here is a list of politician's email addresses, and a letter written by an American biologist showing the global significance of the Tarkine.
Facebook: share a link to this page on your wall. Like Save the Tarkine's page
For more information, and to donate, visit Tarkine National Coalition.
About the sound recording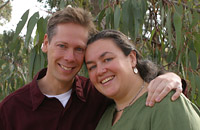 We (Andrew Skeoch & Sarah Koschak) have been creating natural soundscape recordings for 20 years, which we publish through our label and website; Listening Earth.
We have created this sound recording in the hope that it will allow the wild voices of The Tarkine to speak for themselves.